Residential Blown-in Insulation Chatham
Insulation plays an important role in maintaining the comfort of your home. It helps regulate the temperature, keeping it cool during the hot summer months and warm in the cold winter months. That's why it's essential to have proper insulation installed in your home. If you're a homeowner in Chatham, you're in luck because Our Value, a blown-in insulation company, is here to provide you with top-notch insulation services.
At Our Value, we understand that homeowners have different insulation needs. That's why we offer two types of insulation materials: Fiberglass insulation and cellulose insulation. Fiberglass insulation is made of fine glass fibers and is an excellent choice for insulating your home. It's a durable and efficient material that can last a long time. Cellulose insulation, on the other hand, is made of recycled paper and other materials. It's an eco-friendly option that offers excellent soundproofing and fire-resistant qualities.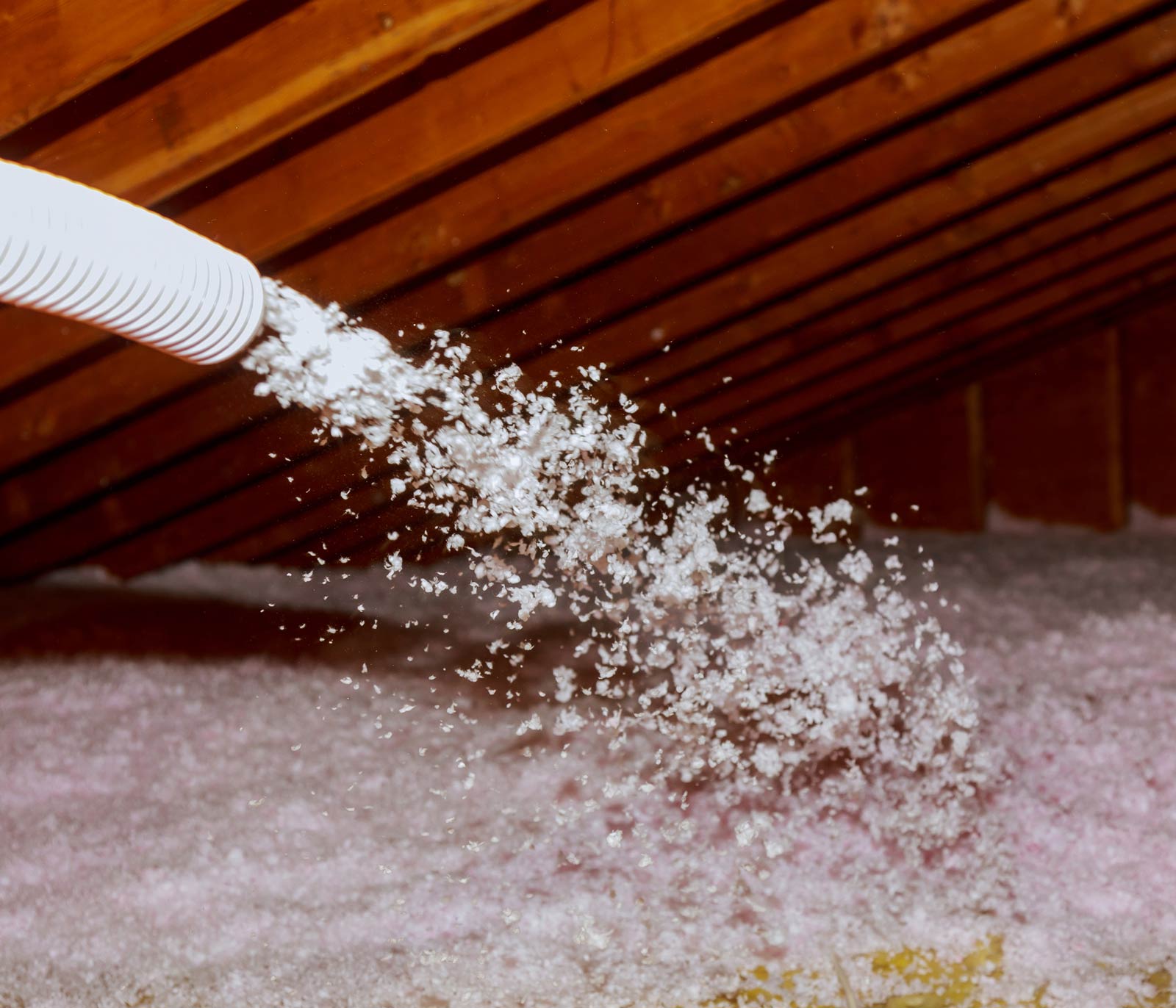 Both Fiberglass and cellulose insulation have their advantages, and Our Value can help you choose the right material for your home. We'll assess your home's insulation needs and provide you with a comprehensive plan to get your home insulated.
Our blown-in insulation services are quick and efficient, meaning you won't have to deal with a lengthy installation process. Our team of experts is trained and equipped to install your chosen insulation material in a short amount of time, leaving you with a comfortable and well-insulated home.
At Our Value, we pride ourselves on offering high-quality insulation services to our clients. We understand that your home is your sanctuary, and we're here to ensure that it's always comfortable, no matter the weather.
If you're a homeowner in Chatham looking for blown-in insulation services, look no further than Our Value. We offer Fiberglass and cellulose insulation options and will work with you to provide the best solution for your home's needs. Contact us today to get started!
Residential Blown-in Insulation Chatham and other locations
Check out our other locations in Windsor, Essex, and Leamington for top-notch blown-in insulation services.
---
Chatham
Chatham is a beautiful city in Ontario, Canada, with a rich history and a range of amenities to enjoy. Here are three amenities that make Chatham a great place to live or visit:
Thames Art Gallery - The Thames Art Gallery is a beautiful and engaging museum located in downtown Chatham. The gallery features a rotating collection of exhibitions, workshops, and events that celebrate and showcase the work of regional, national, and international artists. The gallery also features a permanent collection of contemporary Canadian art.
Tecumseh Park - Tecumseh Park is a beautiful green space in the heart of Chatham. The park features a range of amenities, including a walking trail, picnic areas, a playground, and a splash pad. It is also home to the Chatham-Kent Community Bandshell, which hosts a range of concerts and events throughout the summer.
RM Classic Car Exhibit - The RM Classic Car Exhibit is a must-visit for automobile enthusiasts in Chatham. The exhibit features a collection of over 50 classic and antique cars, including rare and unique vehicles from around the world. The exhibit is housed in a beautiful building that showcases the cars in an elegant and engaging way, making it a great place to spend an afternoon exploring and admiring the history and beauty of these amazing machines.
Book a Free In-Home Estimate!
Call us at (519) 996-4201